We are delighted to be able to announce that the Jolly Music Player has arrived and is now available to order!
Jolly Music is a creative, well-planned and inspiring music curriculum for teaching music skills through the Primary years. It enables all teachers to deliver music lessons that will make a difference to children's music education.

• Provides a comprehensive system of music education
• Enables children to become active and instant music makers
• Develops self-awareness and self-confidence
• Fun, enjoyable, effective and ambitious
• Promotes a thirst for music
Whole-class music teaching made even easier with the new Jolly Music Player
This software is intended for use with The Music Handbooks. It provides teachers with the entire Jolly Music repertoire for each level and provides support in the class and when preparing lessons. It can be used on an interactive whiteboard or simply with an overhead projector and screen.

• Quick access to any song or teaching track
• Displays songs and rhymes on the screen with audio
• Animation features show the pules and the time of the actions in songs and rhymes
• Create your own playlists
• Print song information and posters as well as all the photocopiable material from The Music Handbooks

Each level of the Jolly Music Player costs just £30 (inc. VAT).
You can view more information and purchase them on our online shop here.
See for yourself how easy the software is to use by clicking either of the buttons below to download a free demo!
You can see a short clip of the Jolly Music Player in action in the classroom by clicking on the video below.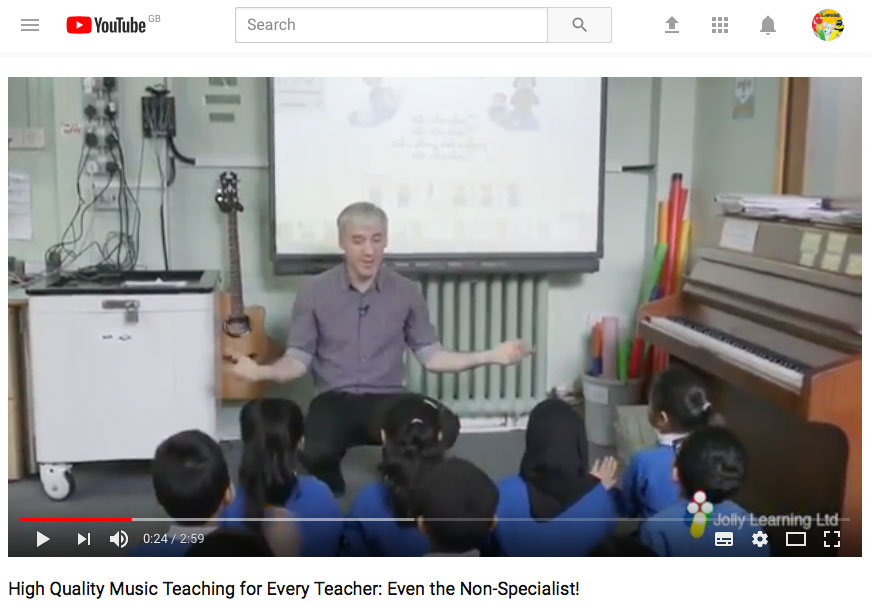 David Vinden, co-author of the Jolly Music programme, was the winner of the Lifetime Achievement Award at the 2018 Music Teacher Awards for Excellence. An interview with him can be found here.