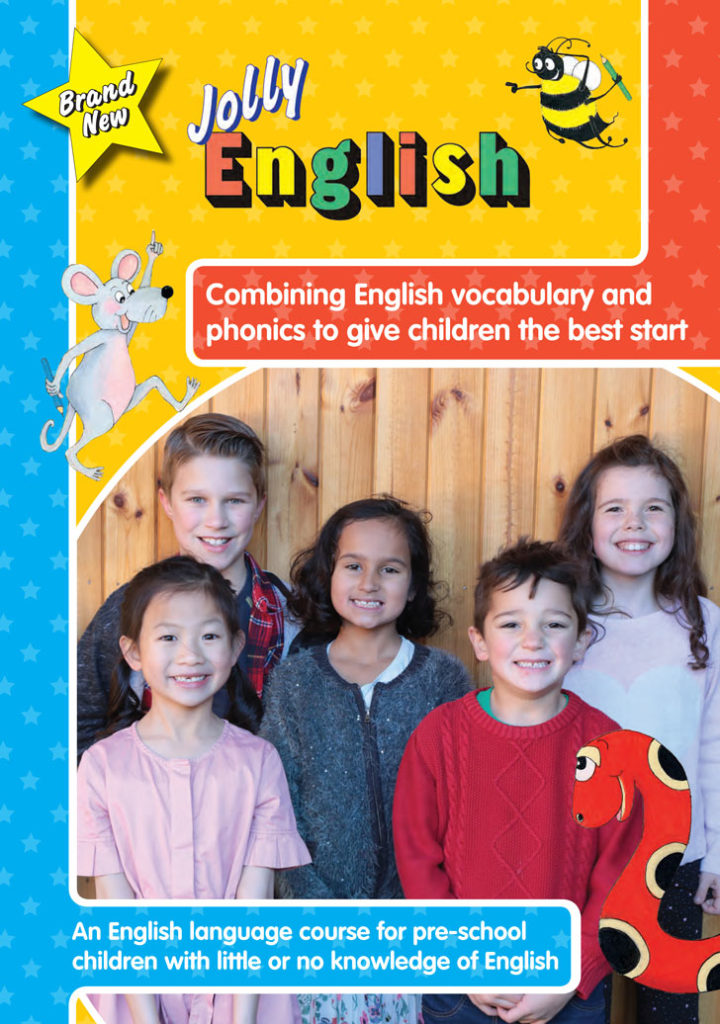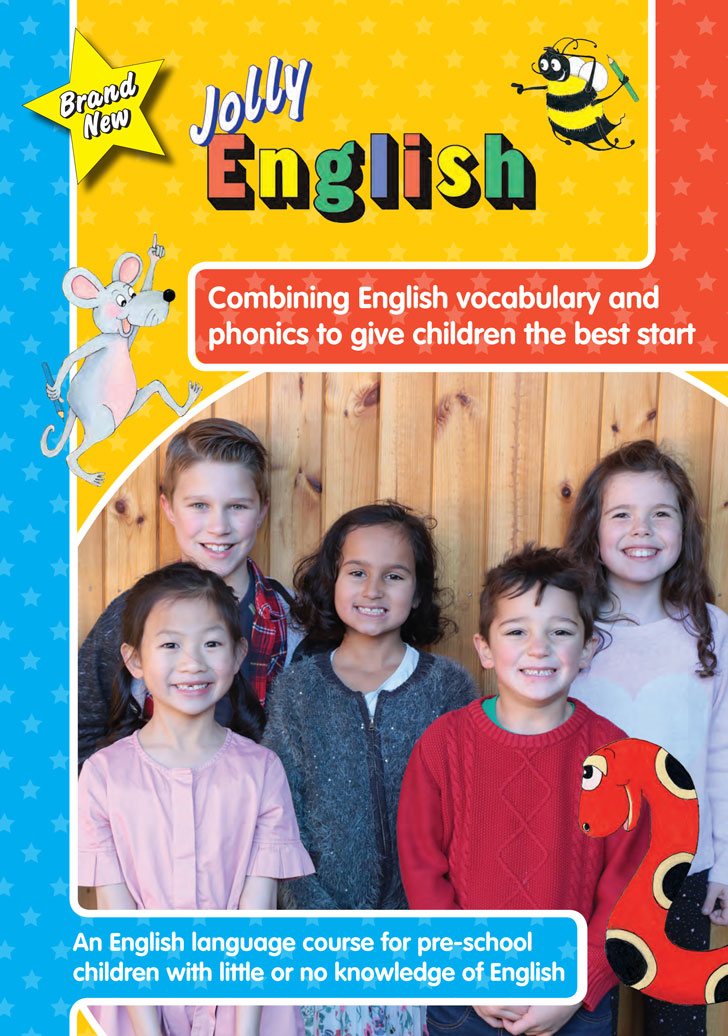 We are delighted to introduce you to our Jolly English programme, a new English language course for preschool children with little or no knowledge of English.
This comprehensive course enables teachers to embed essential English vocabulary in their students, whilst also helping to develop their awareness of the sounds of the English language. 
You can view our Jolly English programme in our online shop here.
This informational flyer shares more information about the programme and what is covered within the resources.