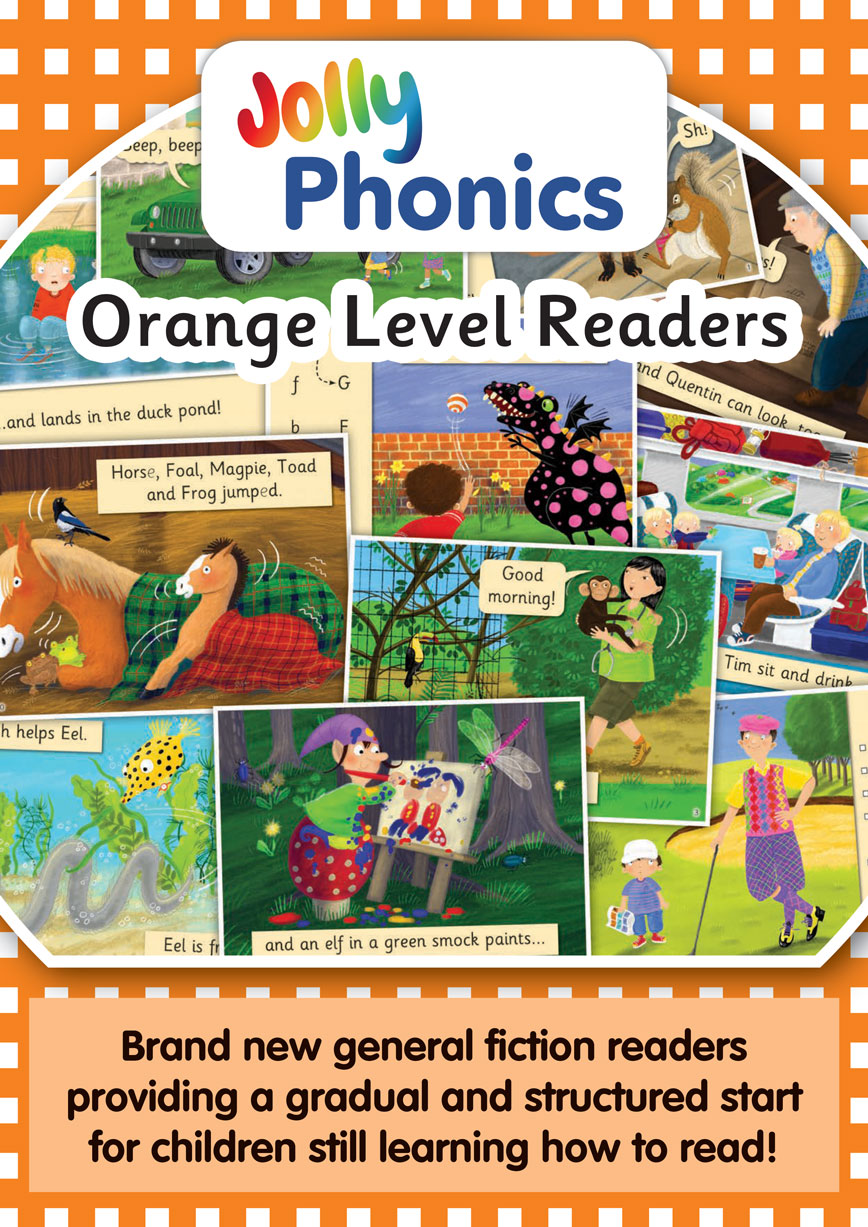 We are delighted to introduce you to our Jolly Phonics Little Word Books, which are fully decodable books for new readers.
The Little Word Books have a very carefully controlled vocabulary and are specifically designed for children who are learning to read and write with Jolly Phonics. The text in the first two books uses only decodable regular words made up from the first group of letter sounds; the text in the next two books uses only the first and second groups of letter sounds and so on, so that the number of sounds used in the text builds up cumulatively.
Tips for teachers and parents are also included within each book.
You can view our British English, precursive letter editions in our UK shop here, and our American English, print letter editions in our US shop here.
This informational flyer shares more information about the books and what they look like inside.
Download the Jolly Phonics Orange Readers flyer (precursive letters, British English) here.
Download the Jolly Phonics Orange Readers flyer (print letters, American English) here.