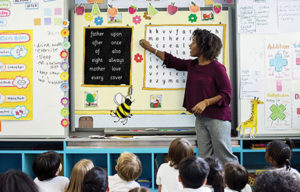 2021 issues surrounding Jolly Phonics For The Whiteboard
Some customers have unfortunately had the problem of older versions Jolly Phonics for the Whiteboard software ceasing to function. This has been caused by the withdrawal of support for Flash on 31st December 2020. Flash is software that was used to create the older versions of our Whiteboard software.
The versions of our software that you have may be:
Version 4 (the up-to-date version, released in early 2019), works on both Mac and PC. Further updates are being developed to overcome any possible future problems.
Version 3 (released in 2011) no longer works on either Mac or PC. Customers with Version 3 will need to upgrade to Version 4, and can do so by following the instructions on our Technical Support page that can be found in the green box entitled 'Jolly Phonics for the Whiteboard Upgrade Offer'.
Versions 1 and 2 (released in 2009 and 2010 respectively) are no longer supported; customers will need to purchase Version 4 at full price. This can be purchased via our online shop here.
As soon as we have any further information, we shall update this page.