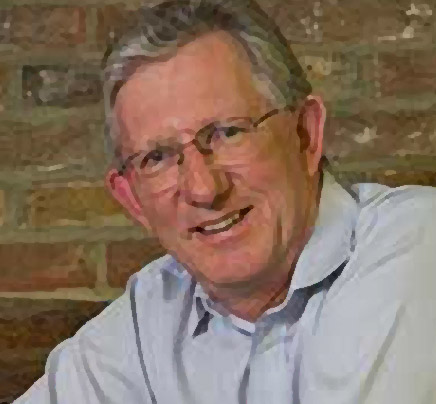 Chris Jolly is Managing Director, and owner, of Jolly Learning Ltd. He founded the company in 1987, initially publishing some boxed reading games. He published the first part of Jolly Phonics in 1992.
He met Sue Lloyd, the founding author of Jolly Phonics, at a small conference in 1989. She explained how she got good results in teaching reading, but couldn't get anyone to listen. Over the next two years Chris had her ideas trialled, and from these The Phonics Handbook was developed. By good fortune, at the time of its launch, the book was featured in a discussion about reading on a UK breakfast TV programme, which got Jolly Phonics off to a terrific start.
Chris's aim from the start was to reach around the world. Soon after the launch of The Phonics Handbook he took the initiative to create a focus group in the US, which enabled Jolly Phonics to be compatible with American English, and which led to the creation of American editions.
Chris has been passionate to see the programme used widely across the world, which is now the case. Many countries have adopted it for all state schools, including The Gambia, Nigeria, Seychelles, Oman, Fiji, Trinidad and Tobago, St Lucia and Antigua. It is also used by most schools in the Republic of Ireland, and by most private schools in cities such as Accra, Lagos, Cairo, Mumbai, Singapore, Kuala Lumpur and Hong Kong. The marketing and training given has taken Chris to over 80 countries around the world.
Chris has seen it as important that the programme should have independent evaluation that is openly published. To date, he is aware of five PhD theses on the use of Jolly Phonics (from four different countries) as well as many Masters theses and other studies. A common theme is that the programme enables children to learn to read twice as fast. They have an average reading age that is 12 months ahead after one year. In addition, it gives literacy ability to all children – it is rare to find a child who achieves a reading age below their actual age.
From an early stage it became apparent to Chris that the need for teaching literacy extended beyond the initial teaching of reading and writing. Children needed to learn accurate spelling, to develop vocabulary, dictionary skills, punctuation and grammar. This led to the creation of the Jolly Grammar range which takes children to a high proficiency by the end of the primary years. Interestingly, both phonics and grammar are now incorporated in national curricula around the world, and for primary teaching, something that was not so before these programmes were published.
Chris has also been determined that the programme, and through it the development of literacy, should reach across society around the world, and not just be for the more privileged. As a result he has offered Jolly Phonics for free for one year (with free reprint rights), along with free trainer costs, for state schools in all countries in sub-Saharan Africa and South Asia. The process starts with free pilots to win support. Now called Jolly Futures, this has so far achieved national adoption in Nigeria and The Gambia, and regional adoptions in Ghana, Pakistan and India.
Separately, Chris initiated the development of a programme for the systematic teaching of music, drawing on the principles of Zoltan Kodaly, a Hungarian music educator. Called Jolly Music, it is, like Jolly Phonics, a multi-sensory programme teaching the skills of a subject which has historically been challenging.
Chris was awarded an Honorary Doctorate of Letters in 2014 from the University of Uyo in Nigeria, and an Honorary Doctorate of Science from the University of Bristol in 2017. In 2019 he was awarded a Lifetime Achievement Award from the IPG, a publishing trade association.