Jolly Learning was founded in 1987 and started selling the first of the Jolly Phonics products five years later. It uses the synthetic phonics method of teaching the letter sounds in a way that is fun and multi-sensory, enabling children to become fluent readers.
Since then we have been part of the remarkable transition that has made this kind of teaching mainstream around the world.
We not only publish materials for the teaching of literacy, but also for teaching music skills. They are used in over 100 countries around the world with some adopting Jolly Phonics as government policy.
Jolly Vision
To be a world leader in creating quality educational programmes that accelerate learning so all children achieve their potential for a brighter future.
Jolly Mission
To provide the most engaging and effective educational programmes that enable outstanding achievement for all.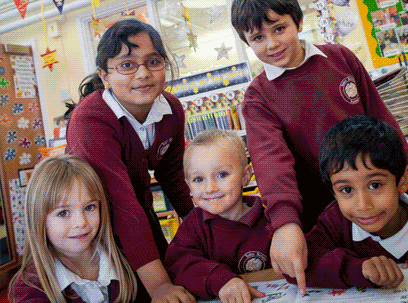 The company now sells over 2 million publications each year.
Jolly Values
Quality Driven: we aim to provide best in class programmes for teachers and pupils
Evidence Based: we ensure our programmes work
Pioneering: we innovate to find new ways for children to learn more and learn faster
Ethical: we always seek to do the right thing
Enabling: we provide excellent support to teachers and educators to implement our programmes
Transformational: we aim to transform children's lives through enhanced opportunities
Ambitious: we strive for product and service excellence
Global: we believe all children should have opportunities, whatever their country of origin
Jolly Learning is an independent British publisher and is owned by Christopher Jolly.
Although Chris chose the name of the company, the name Jolly Phonics was the choice of the authors!