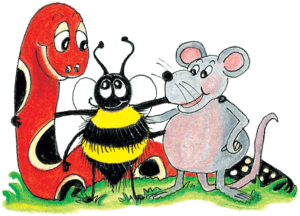 Do you possess an encyclopaedic knowledge of the Jolly Phonics and Grammar programme? Have you used the programme for years in your classroom, gaining excellent results? Are you wishing to share this knowledge and experience with others? Then why not apply to become an Official Jolly Trainer!
Anyone is free to teach Jolly Phonics in their classroom. And anyone is free to train other teachers on how to use the programme. However, for the very best training, we encourage teachers to connect with our network of over 350 Jolly Trainers from all over the world!
Our Jolly Trainers are qualified teachers who possess an in-depth knowledge of the programme. They have taught with it for a number of years in a classroom setting, and are keen to share their experiences with other teachers to enable them to achieve the same outstanding results. This detailed understanding of teaching with Jolly Phonics and Grammar enables Jolly Trainers to provide high-quality training.

How can you become an Official Jolly Trainer?
We expect our trainers to have read around the subject, and to have achieved excellent results using Jolly Phonics with their students over the years. It is largely a 'self-taught' role, and we expect potential trainers to have developed an ability and understanding beyond what could be given in training. It means that our trainers have confidence through their knowledge, and that they will not be acting as a 'sales rep'. They will be giving training for the teachers in front of them, knowing that they can enable them to achieve so much more.
Our trainers work independently from us to provide training which they organise themselves. We do not endorse specific centres or endorse the individual training events. There is no specific number of people you must train to become a trainer. We do not run any specific courses or training to become a trainer. The route to become a Jolly Trainer is not through training to become a trainer. The route to become a Jolly Trainer is teaching experience, professional development, and of course achieving good results via teaching with Jolly Phonics.
To reiterate: there are no training courses that lead you to becoming an accredited trainer. All of our training courses – via CPD College or via our network of Official Jolly Phonics Trainers – are CPD courses only, designed to develop your knowledge and understanding of Jolly Phonics. A Certificate of Attendance/Participation will be given at the end to acknowledge this, but no formal qualification or accreditation is provided. The only way to become an Official Jolly Phonics Trainer is via the information provided on this page.
You will need to meet our key criteria:
be a current or experienced teacher with English or teaching qualifications from the pre-school or primary sector
actually taught with Jolly Phonics for a number of years in a normal classroom setting (ie, not just independent classes, learning centres, etc)
taught with the programme for five days a week in a normal classroom setting
have completed the online Jolly Phonics course from CPD College***
have completed the online Jolly Grammar course from CPD College***
achieved outstanding results from using Jolly Phonics in the classroom
available to answer queries from teachers, parents and schools (by phone or email)
available to host training events in local venues (not from home)
available to travel, host, and deliver training events
*** Please note: completion of these courses is not a guarantee that you will be accepted as a trainer. We would also expect people who have only recently completed these courses to take some time applying the knowledge and skills they have learnt in the classroom prior to applying to become an Official Jolly Phonics Trainer.
(Please also note: whilst it's always beneficial for potential trainers to have attended Jolly Phonics training sessions run by any of our Official Jolly Trainers, attending these sessions alone is not enough to become a trainer yourself. It is an absolute necessity that Official Jolly Trainers have years of classroom experience teaching the Jolly Phonics programme – not simply having attended a training course themselves – in order to be able to provide an in-depth knowledge of the programme to training attendees and share their experiences.)
If you believe that the above criteria matches your experience, please do email info@jollylearning.co.uk with a short overview on how you meet these criteria. (Please do not send us vast amounts of videos, links and other documents. As and when we require evidence during the application process, we shall request it from you.) Upon receiving your response, we shall decide whether to continue with the application process.
Please be aware that we have a comprehensive application process. If you do not feel as though you meet the criteria listed above, please do not enquire about becoming a Jolly Trainer until you are confident that you are in a position to do so.
Additionally, please be aware, if you are confident in doing so, that due to the high quantity of enquiries and applications we receive, we will not be able to reply instantly. Please allow us time to get back to you with further information. Sending additional emails will delay any application.