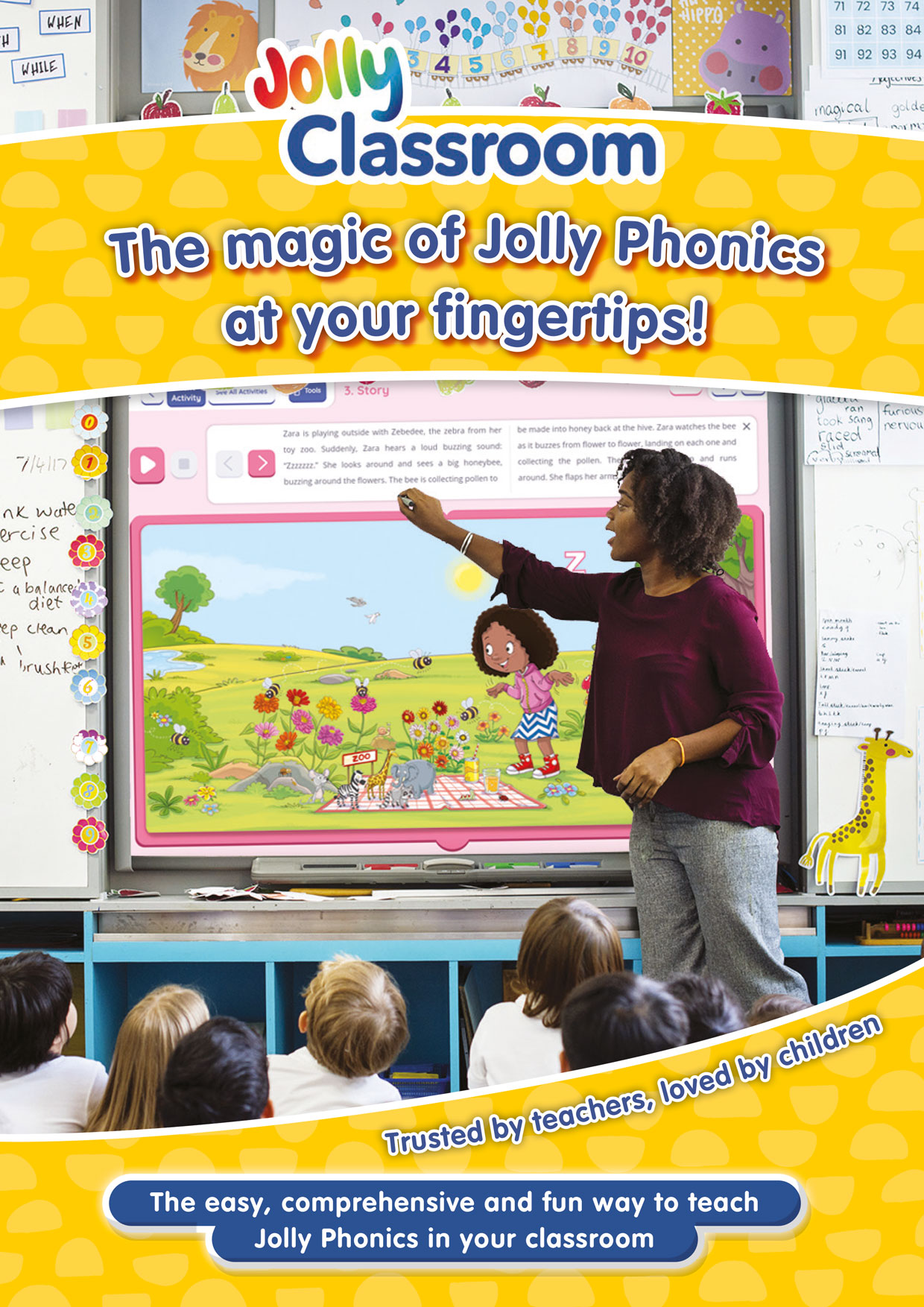 We are delighted to introduce you to our brand new digital teaching platform, Jolly Classroom!
Jolly Classroom is our brand-new digital platform designed for teaching Jolly Phonics in the classroom! With a fresh and vibrant new look, Jolly Classroom provides all the tools teachers need to deliver fun and engaging lessons, easily and effectively. Explore the new home of Inky, Bee and Snake today and discover a whole new way of teaching! It is:
• Comprehensive – a full and extensive year's programme.
• Accessible – fully web-based with easy access.
• Easy-to-use – instructions and guidance for every step of the way.
• Fun – enjoyable lessons designed to engage your students.
Jolly Classroom: JC001
View in UK Shop! – Price: £250 (+VAT)
View in US Shop! – Price: $300
This informational flyer shares more information about the Jolly Classroom and how you can begin your free trial today!