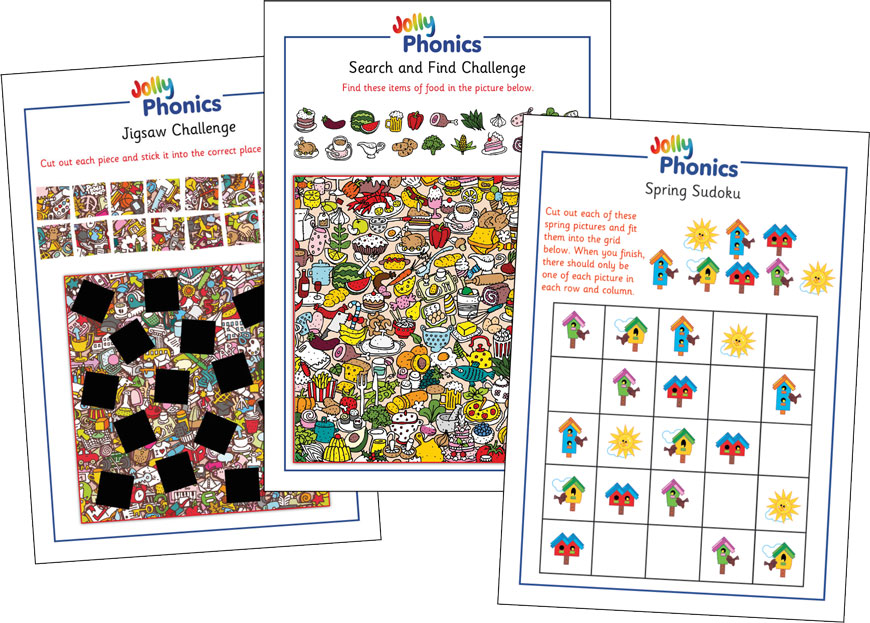 A selection of miscellaneous worksheets and activities for your child to complete! Just click the links below to download them.
Search and Find Challenge
A selection of small images children must find within a big picture.
Hunt Challenge
Another search and find challenge, with a selection of 'thought of' images needed to be found.
Jigsaw Challenge
A big picture, with multiple jigsaw pieces missing that need to be cut out and added to their correct place.
Spring Sudoku
A traditional Sudoku game, but instead of using number, there are images for children to position.
Animal Homes Challenge
Children must match each animal to their correct home. They must then label each home using the words provided.
Odd One Out Challenge
Children must pick which image out of a row of five is the odd one out. They must then write the reason for picking this.
Spot the Difference Challenge
Children must find the differences between two images, before having the opportunity to describe what is happening in them.
Directions Challenge
Children must describe the route to get to a variety of different destinations on a map.
Your Day Challenge
Children must describe their daily routines, and mark the times on the clock.
All About How You Feel
Child must complete a selection of sentences describing when they have different feelings.
People Who Are Special To You
Children must complete a selection of sentences describing people who are special to them.