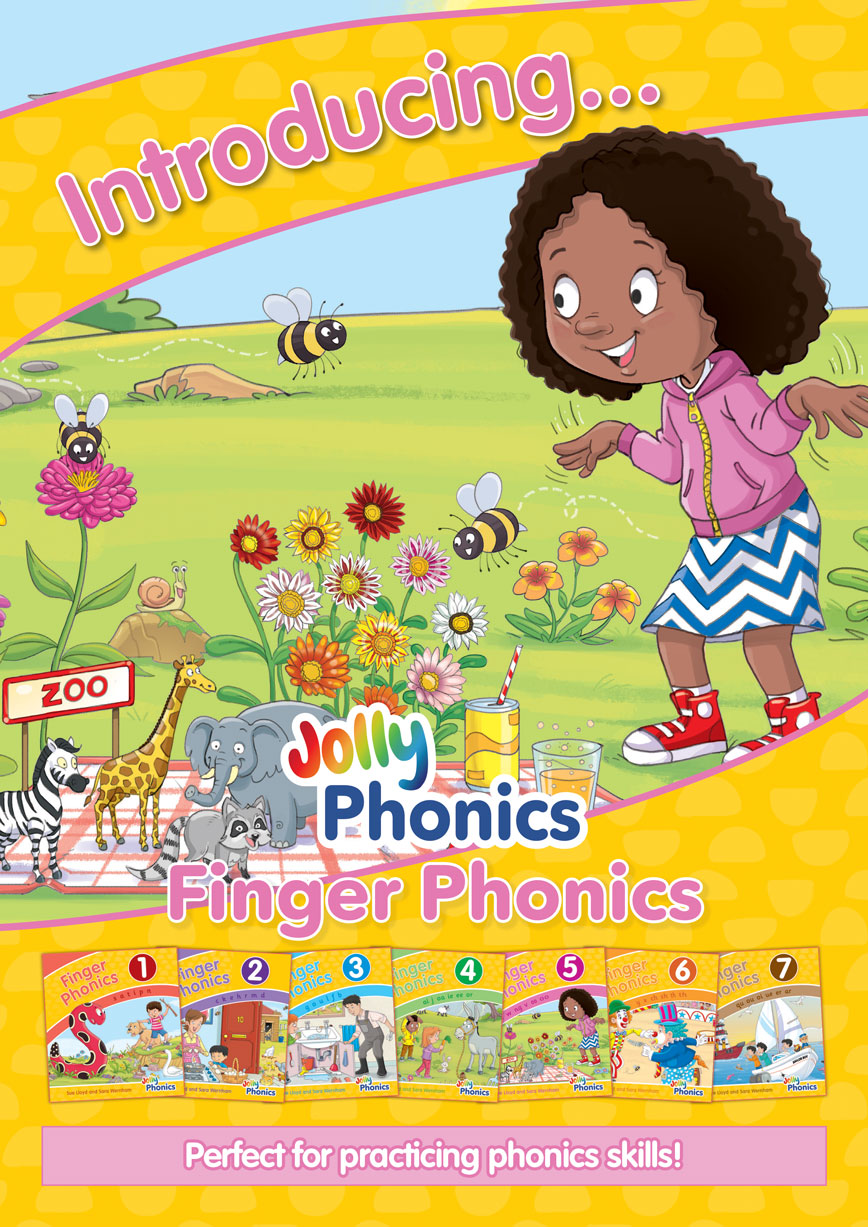 We are delighted to introduce you to our brand new editions of our Finger Phonics books!
These new editions have been refreshed and updated with a new look and feel. They replace the existing editions, with new JL Codes and ISBNs. (Though the prices remain the same!) They are the same as previous editions in terms of number of pages, pagination and core content, but have been enhanced with:
• New cover designs, colour-coded to match each group of letter sounds across other Jolly Phonics resources
• Fresh and new full-page illustrations for each page
• New-style, easy-to-follow letter formation guides
• Information panels showing how to use each page
• Additional items within each picture to tie in with the vocabulary taught in Jolly English
• Updated activities at the end of each book to align with other Jolly Phonics resources
British English, precursive letters          ISBN: 978 1 844146 50 5          JL Code: JL6505 (7 books)        View in UK Shop!
The books are also available to purchase individually via our online shop!
This informational flyer shares more information about the books and what they look like inside.
Download the Finger Phonics flyer (precursive letters, British English) here.