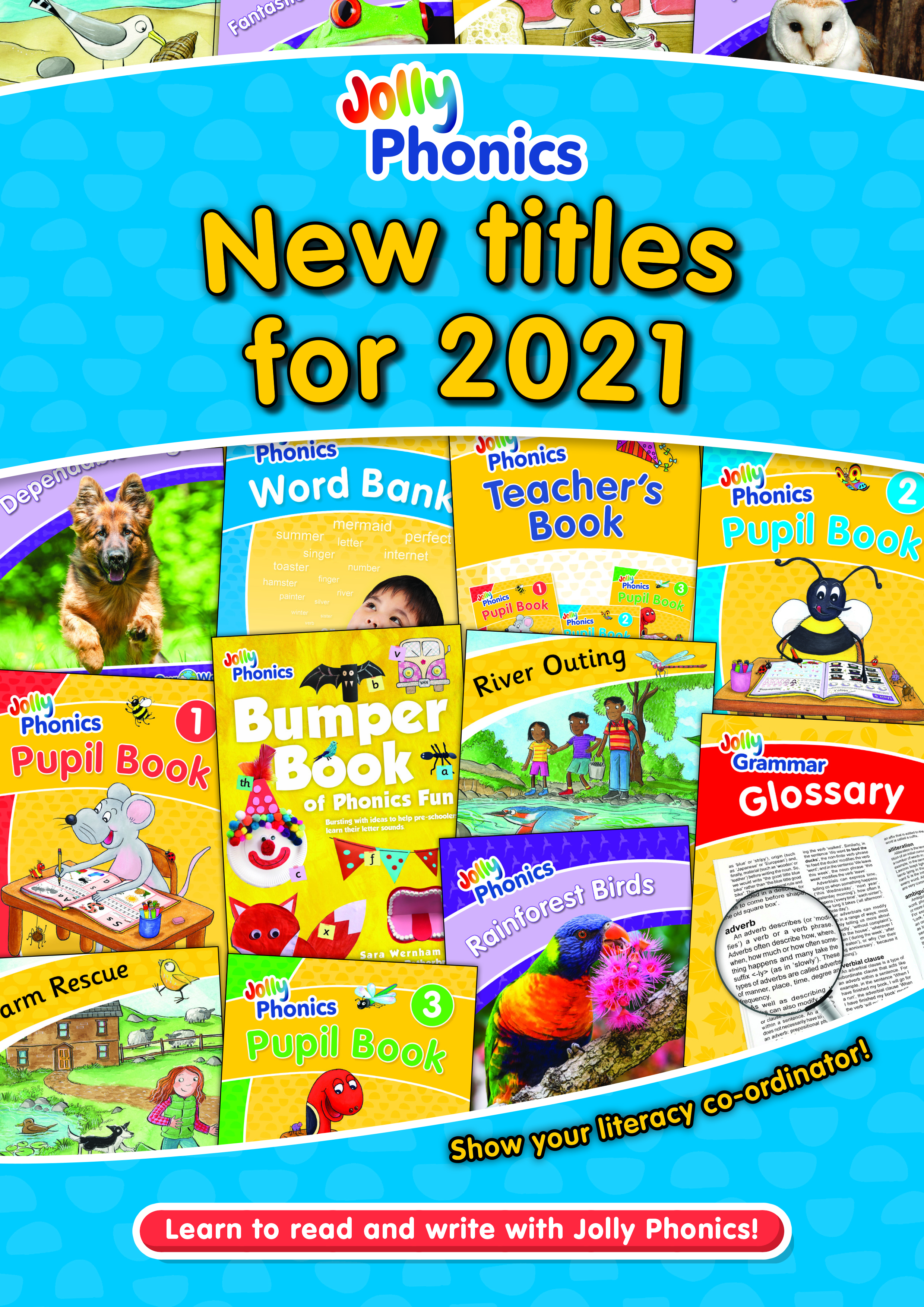 We are delighted to present brand new Jolly Phonics and Grammar resources for 2021!
Towards the end of 2020, we were delighted to release new editions of our Jolly Phonics Pupil and Teacher's Books, whilst we also announced the release of two brand new sets of readers: Little Word Books and Our World Level 5 Readers.
January 2021 sees the release of our exciting new Bumper Book of Phonics Fun, whilst February 2021 sees the release of our Word Bank and Grammar Glossary.
This informational flyer provides more information about each of these new resources. (British English, precursive editions.)
Download the New Resources for 2021 flyer (precursive letters) here.
You can also find preview pages and additional information for all of our new resources via their listings within our UK Shop here or within our US Shop here.